PDF EBOOK FORMAT RUNS ON ANY PLATFORM!

PDF contains a functional Table of Contents and fully indexed for quick searching on any word or phrase.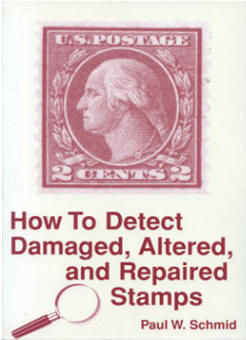 How To Detect Damaged, Altered, and Repaired Stamps
By Paul W. Schmid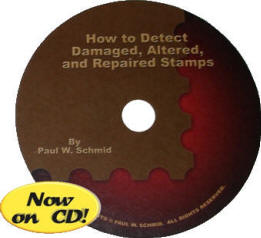 Long out of print, this 'must have' reference book is now available on CD disk!
• Damaged and Repaired Stamps - Their detection is carefully described.

• Regummed Stamps - How to tell if a stamp has the original gum.

• Reperforated Stamps - The most comprehensive and detailed analysis of this subject available anywhere!

• Altered Stamps - Learn to detect those alterations which can vastly affect a stamp's value.

• Expertizing - Even stamps with certificates of authenticity are not always what they appear to be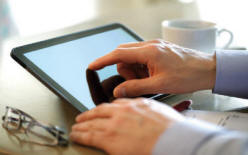 CD INCLUDES TWO VERSIONS!
Both a high resolution and a optimized version of the EBook are included on the CD; perfect if you want to view the book on your tablet or smart phone!